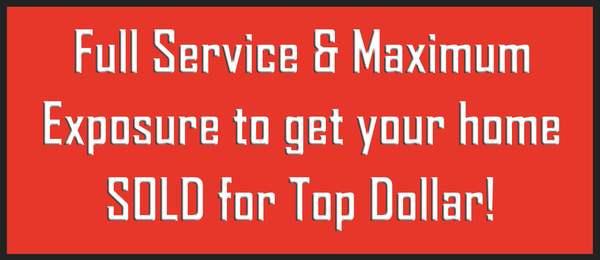 Maximum Exposure in Print Media: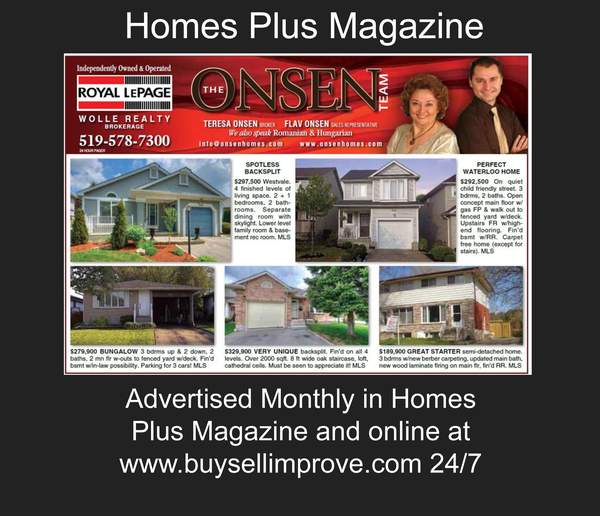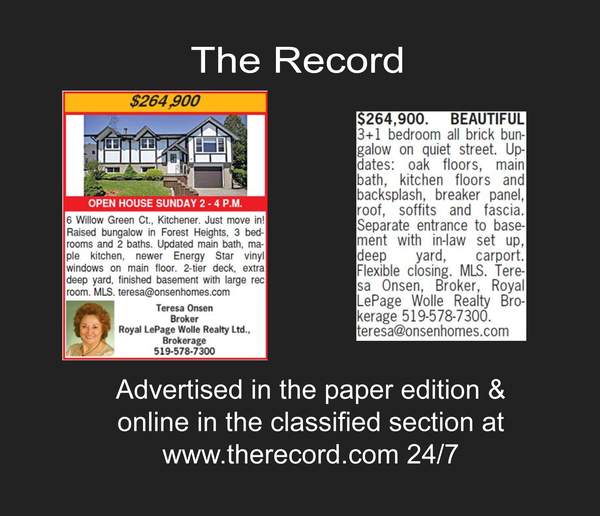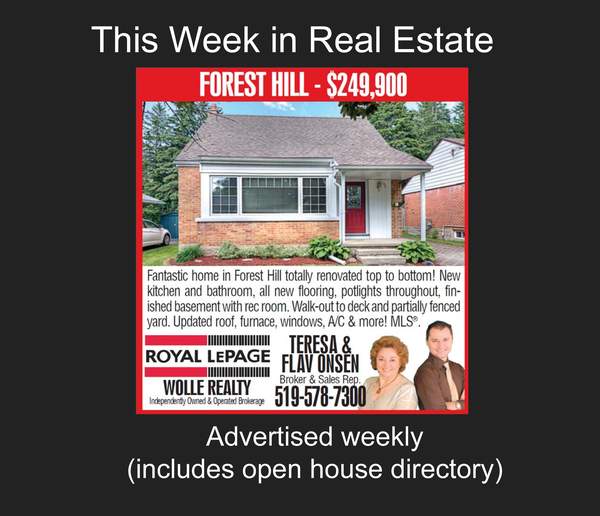 Maximum Exposure on 5 Websites: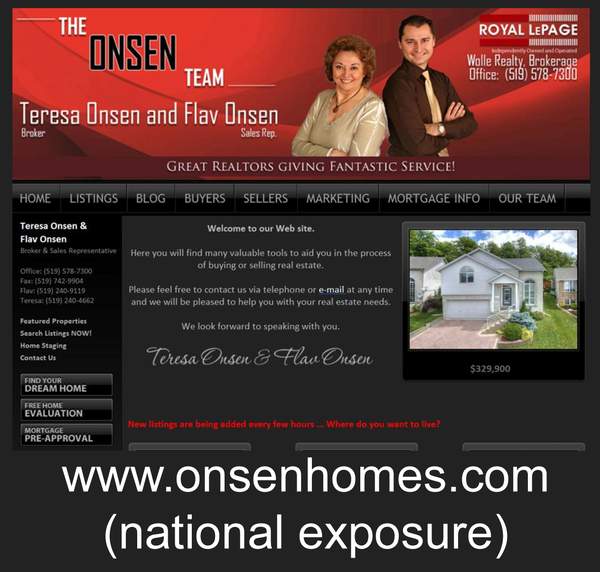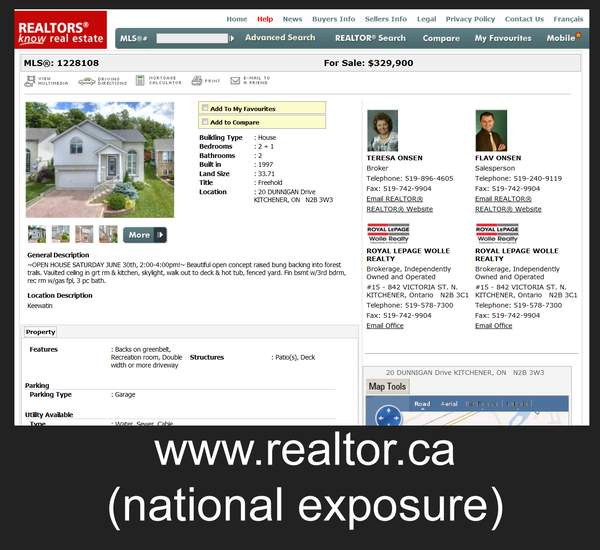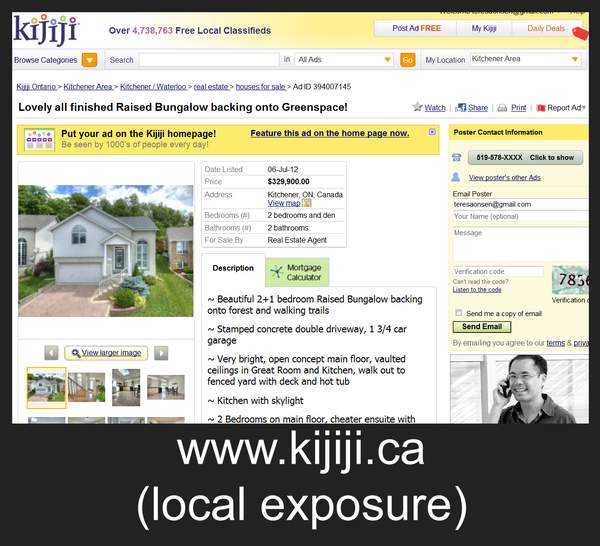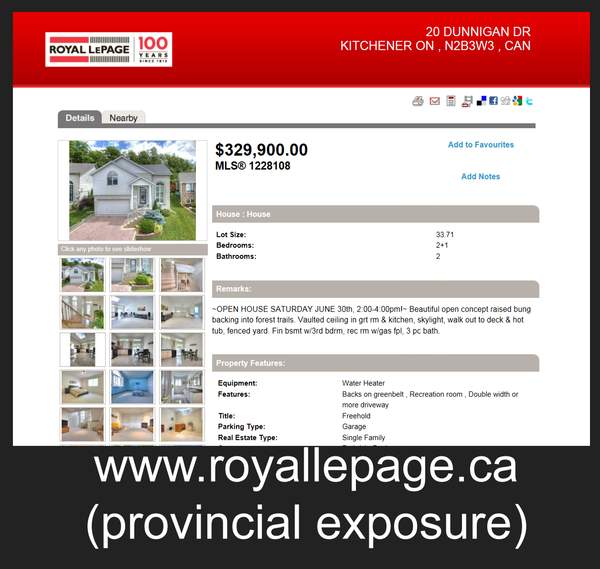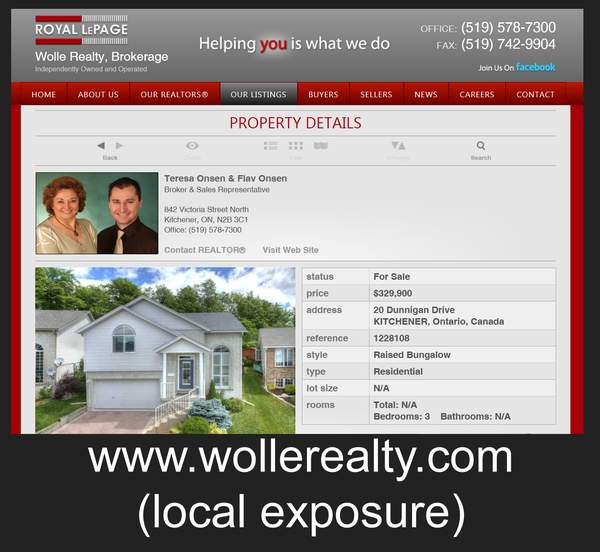 Online Multi-Media Exposure: Slideshow & Video
Slideshow: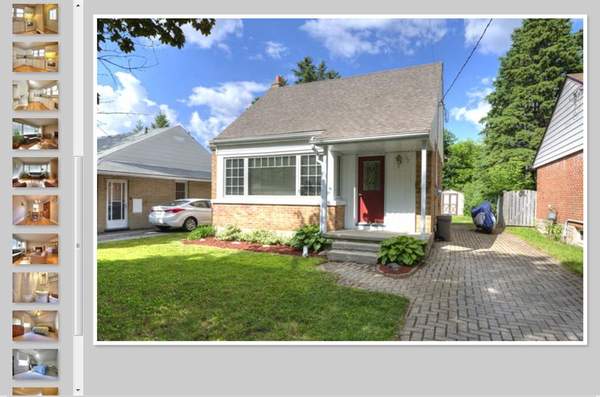 (click here for sample slideshow)
Video:
For Sale Sign Exposure & QR Bar Codes
The newest way for Buyers to get instant information about your home on their mobile device!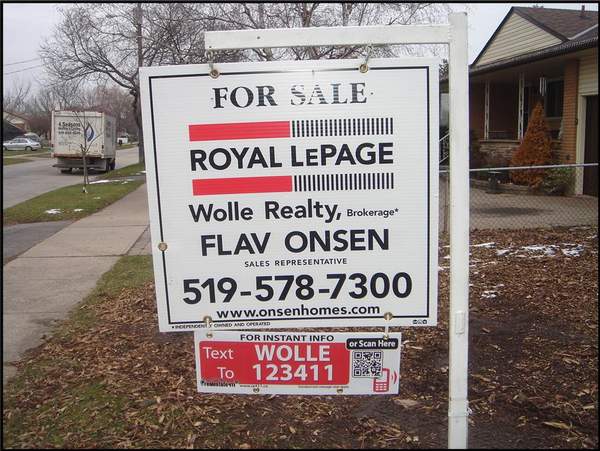 Using their smart phone, a buyer will either text WOLLE

to 123411, or scan the Bar Code.

Extra exposure for you home

Instant information for buyers driving by your home
Home Staging
Note: Average age of a Seller is 53 yrs. Average age of a home Buyer is 32!
The Hard Facts:
Surveyed 2,772 homes across North America.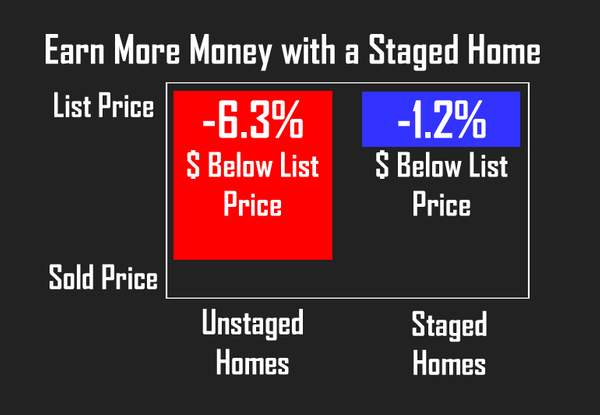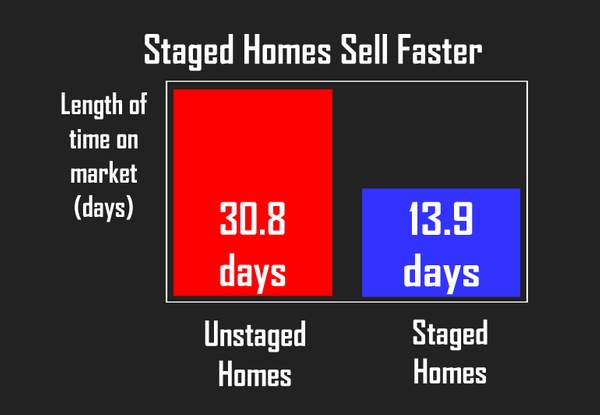 Before: After: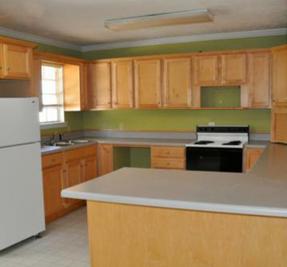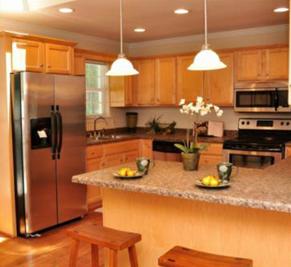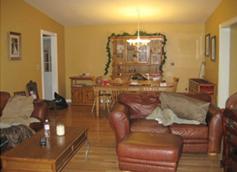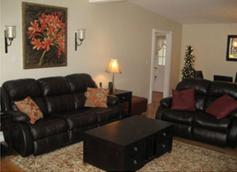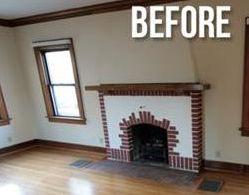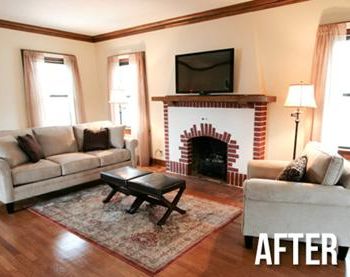 Our Proven Marketing Speaks for Itself:
The average price of a single detached home in Kitchener/Waterloo is $346,000. Comparing Flav & Teresa's average with KW's Board average is a difference of 2.3%, that's a difference of $7,958!
"Customers don't buy our services, they
buy what they GET from our services"
Flav and Teresa's Sales Statistics vs. Kitchener-Waterloo Board Average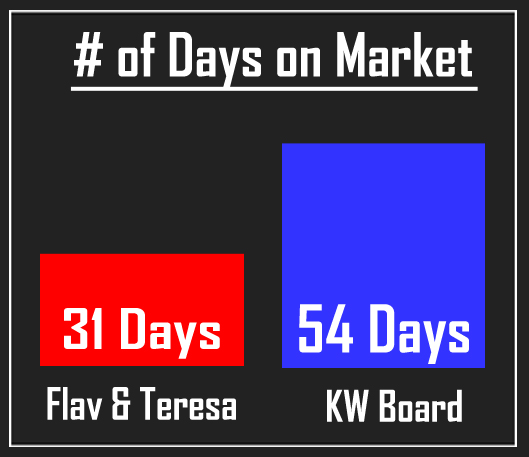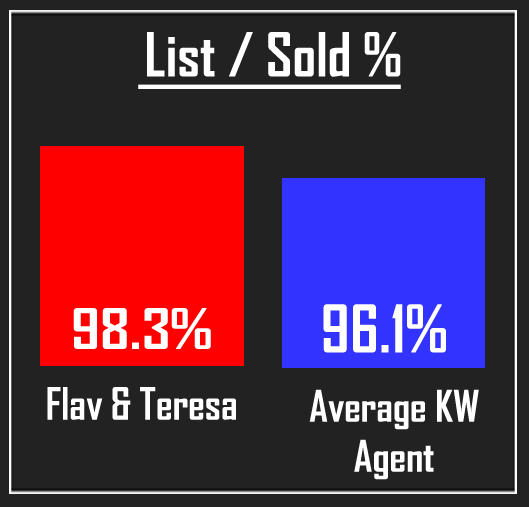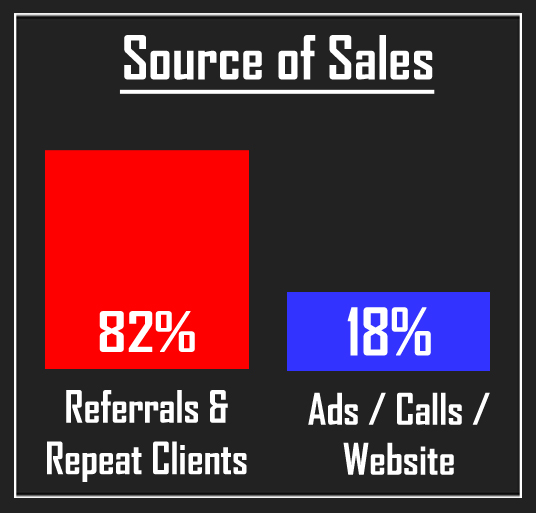 Our Unique Home Marketing Plans:
Our Marketing System is proven to sell homes!
We have a variety of comprehensive Marketing and Commission plans available for each budget, and every home.
Contact Teresa and Flav for more details, and to set up a confidential meeting to discuss how to get your home on the market and SOLD!
519-578-7300